I offer a few different options to work with me as your coach…or mentor, guide, midwife, alchemist, teacher or emotional archeologist! I'm not attached to any one way of describing the sacred work that we'll engage in together!
What I am attached to are the basic principles that I've created my heart and work around. Every program I offer and every session I facilitate holds these 4 sacred truths:
* You are not crazy, but you may have developed some unhealthy patterns of thinking, feeling and behaving as a result of early life experiences.
* You are not your story. Historical events and the interpretations and beliefs of other people in your life, each with their own pain and stories, have nothing to do with the truth of who you are as a Divine expression of the energy that created you.
* You did not create the situations or circumstances that caused you mental, emotional, physical or spiritual pain and left you believing that you are unlovable, undeserving, shameful or insignificant. You are not responsible for the things that happened to you or in your family.
* You can heal the wounded parts of yourself, break free from the inner critic and self-saboteur and create an authentic, purposeful and joyful life.
Whatever the issue or issues that have brought you here to this page, I know for certain that above all else, you just want to be seen, heard, recognized, and appreciated for who you are.
You want the opportunity to live a full and complete life, free from the emotional and psychological bondage of your past experiences, stories, limitations and emotional baggage.
And I know that, when you are fully seen, heard and accepted and appreciated, then all that is "not you"…the one who's been told she's not enough this, too much that, undeserving, unlovable, stupid, lazy, ugly…or any of the host of things we as women have been told, the true, authentic you will begin to shine through.
All the fear, self-criticism, doubt, comparison, anxiety, playing small, hiding, trauma responses…will fall away to make room for the beautiful, divine being that you are!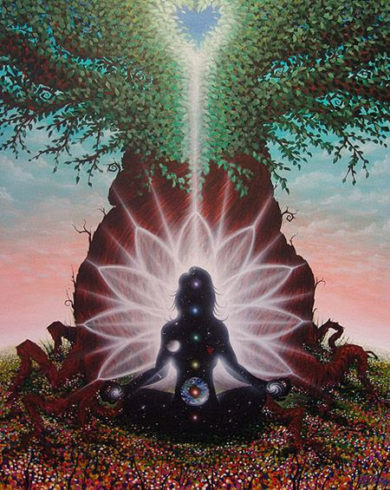 As your coach, guide, mentor and cheerleader,  I commit to:
*create a safe and sacred space for you to take a journey of healing, awakening and transforming your Self and your life;
*help you create a vision for your life and to hold that vision for you until you can hold it for yourself;
* support you in writing your new story, to become the sovereign 'author'ity of your life;
*be a guide, mentor, teacher and friend, honoring your unique path to wholeness.
SINGLE SESSION
LASER COACHING
This 90 minute virtual session is the perfect option for us to dive deep into a problem or pattern that has you feeling stuck, uninspired, anxious or hopeless. Whether you've tried all the things to address this challenging situation, or whether this is the first time you're committing to transforming it, rest assured that this is the right time for you to be here.
Starting where you're at we'll work together, utilizing the wide range of coaching, energy healing, spiritual and trauma informed tools in my transformational toolbox, to uncover, heal and transform the core wound behind this presenting problem.
You'll leave feeling lighter in mind, body and spirit AND you'll have your own tools to use going forward to integrate and sustain your healing and transformation.
You'll also receive a both video and audio recordings of our session for ongoing reference.
Additionally, I'm including a 15 minute check in scheduled 2-3 weeks after the Laser Session to answer questions and support your transformation.
INVESTMENT: $333.00
CLICK HERE to schedule your session.
4 MONTH CONSCIOUS
COACHING PROGRAM
Welcome to an incredible 4 month virtual transformation journey, where I will act as your emotional archeologist and spiritual alchemist. Together we will explore the terrain of your past, we'll uncover and lovingly examine the pieces that appear to be broken, look at the story you've told yourself about yourself through an updated lens of compassion and acceptance and then put the pieces back together with love and gratitude for all that has made you YOU!
If you haven't already done so, please review ABOUT CATHERINE to see the approach and tools I'll bring to this transformational journey.
The virtual Conscious Coaching Program includes:
12-60 minute Conscious Coaching sessions (3 weeks on- 1 week off);
Pre-Coaching Assessment to identify potential areas of focus;
Access to all recordings and handouts shared in your sessions;
Two Complimentary Guided Grounding Meditations;
Two Complimentary e-books;
Email or text access as needed.
INVESTMENT: $4,444 or 3 payments of $1,500
This program does require a conversation to see if it's good fit! You have 2 options:
You may CLICK HERE to schedule a complimentary 20 minute call.
OR you may schedule a Single Laser Session. If after that session you decide that you want to work together in the 4 month program, the cost for the session will be applied to your investment.
Are you a fast mover…someone who wants to get focused, discover the root of a problem, unpack it, transform it and integrate it…in a hurry?  If that sounds like you, then a Full Day VIP Session may be the perfect choice.
In order to prepare for the most transformative experience possible, you'll be given a pre-VIP Assessment to help us focus in on what you want to work on. This may be a limiting belief that's holding you back, a pattern of emotions or behavior that isn't serving you, or a dream or goal that you want to pursue but may be feeling stuck about how to move forward.
As in all of my work, we will thoughtfully and lovingly unpack the presenting problem, being careful not to create any dysregulation in your nervous system. Aside from your commitment to do this work, preparing a safe and non-judgmental environment is the most important element to ensure.
We'll be together for a total of 7-8 hours, with about 5 hours of direct 1-1 time, allowing time for breaks and integration. We'll utilize a variety of tools that may include coaching, , tapping, guided meditation, energy healing, channeled messages, teaching, journaling and more.
You'll also receive a recording of our session for ongoing reference, as well as any handouts used during our time together.
Additionally, I'm including a 15 minute check in scheduled 2-3 weeks after the VIP Session to answer questions and further support your transformation.
INVESTMENT: $1777.00
CLICK HERE to schedule your session.
Or if you'd like to chat first, you may CLICK HERE to schedule a complimentary 20 minute call.